Season finale/Support Ukraine
October 15, 2022 @ 8:00 am

-

9:30 pm

$10.00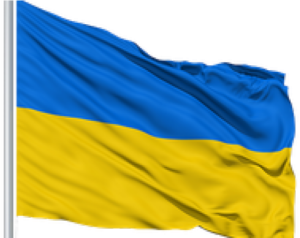 In the face of continued suffering in war-torn Ukraine, and under the guidance of the Audax Club Parisien (ACP), randonneuring clubs throughout the world are being asked to schedule a 200K or a 300K ride in October and designate it as a Ukraine Support ride. The funds collected from these rides will be used to support the Ukrainian war effort. The results will be homologated to ACP by the Ukrainian Mariupol/Lviv randonneur club, representing a city that has been especially hard hit by the Russian onslaught.
To show our strong support for Ukraine, RUSA is coordinating with the Mariupol/Lviv club to provide a simple way for US randonneurs to support Ukraine by utilizing our current ride recording structure to make it easy for US riders to participate and show their support. When you register for the ride and select "Support Ukraine" as a payment option in PayPal, 100% of the proceeds will go to Mariupol Randonneurs. Your results will be collected by RUSA and the Mariupol club will enter your ride with the ACP which will accept these as official rides. The end result is you will get credit for an ACP event in Ukraine and will be doing something to help. The Mariupol club will receive funds to contribute to war support efforts in Ukraine through the Ukrainian charity foundation "Come Back Alive" for the purchase of bulletproof vests, helmets and tactical first-aid kits for the defenders of Ukraine.
If you do not wish to contribute, please select the regular brevet registration option in PayPal.
The route for this ride will be our "Where Fledglings Dare" route. This route features long runs on the ridge tops (and some steady but not too steep climbs to get there!) with excellent views of the fall colors which should be at their peak. Here are the details:
128.1 miles, 5,354 feet of climbing, ACP sanctioned, ridewithgps route here.
Brevet card here.
Darkness is coming earlier so lights and reflective gear are required for this ride.
Complete the registration form below. You'll receive an email which will contain a link to complete a waiver electronically and a PayPal link to pay for the ride. Note that there will be no day of ride registration – advance registration is mandatory!
Your registration is not complete until your completed waiver and PayPal payment is received.
Important note: If you register and don't receive an email confirmation check your spam folder! If you find the confirmation there, right click on it in your mail program and select "not spam" (your mailer might use different words but you get the idea) which will move it to your inbox. To insure you receive these plus ride announcements in the future, add driftlessrandos@gmail.com to your contacts.